Habari
TANZANIA COMPLETES CYBERSECURITY AWARENESS MONTH ON A HIGH NOTE
---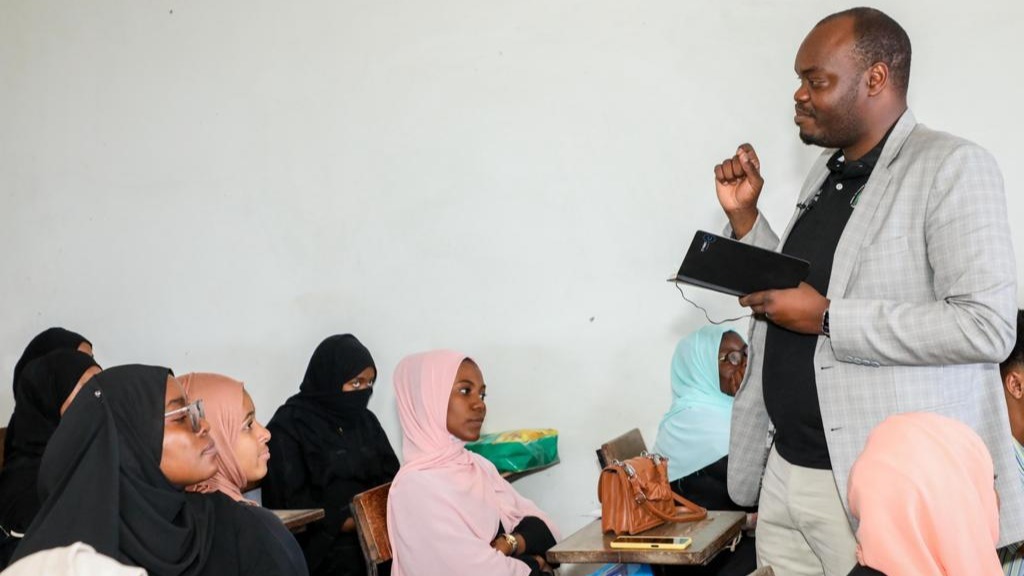 By Tagie Daisy Mwakawago
The Ministry of Information, Communication and Information Technology has completed observing the Cyber Security Awareness Month in high note by ensuring that the public is aware of the role of cybersecurity, and thus are empowered with relevant information about their role as individuals in staying safe online.
This year's theme of "Cybersecurity starts with Individuals" resonates well with one of the Ministry's mandate of enforcing and ensuring that safety is a priority for any use of electronic devices. Hence, cybersecurity awareness was a vital task to the public, in preparing and instilling them with knowledge about online threats and how to respond effectively in defense against cyberattacks.
"Each of us share the responsibility of safeguarding our own personal information, rendering cybersecurity awareness a crucial movement in educating the public about the basic tips against cyberattacks," said Hon. Nape Nnauye (MP), Minister for Information, Communication and information Technology during his televised public service announcement of the Cybersecurity Awareness Month.
Collective awareness was provided throughout the October month, consisting of television and radio programs, articles in newspapers, videos, advertisements, banners; including strategic school tours and seminars conducted in Zanzibar and regions of Dar es Salaam and Arusha. The public was told risks of security and data breach; to make a habit of creating strong undetectable passwords and change them often; to avoid common tactics that cybercriminals use to bypass latest technologies such as phishing emails that lure users to click on random links or applications to provide personal identification, usernames or passwords that a target for online theft.
The public was also encouraged to make a habit of dialing *106# in order to verify if their National Identification Authority (NIDA) information is as consistent as the listed phone number(s) that they use. Also, to report any suspicious online activities to Police Stations or send short messages (sms)/call to 15040.
The Ministry of Information, Communication and Information Technology is committed in continuing the cybersecurity awareness program, beyond the month of October. The end goal is to ensure that every citizen in Tanzania is empowered with basic knowledge about online safety and its security protocols.