Habari
ZANZIBAR PRESIDENT APPLAUDS TELECOMMUNICATIONS MILESTONE
---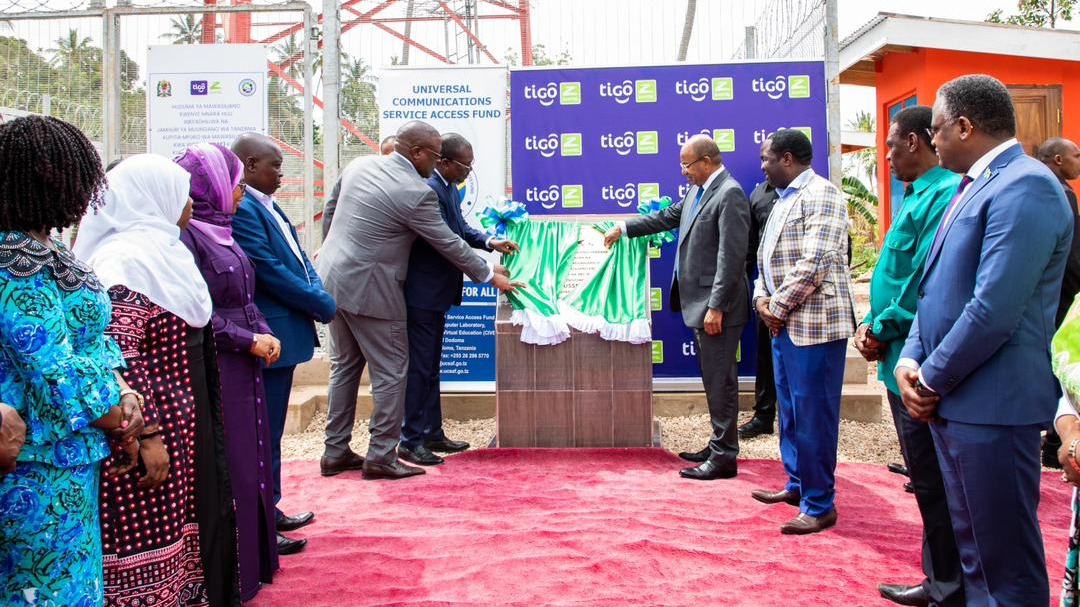 By Tagie Daisy Mwakawago, MICIT, Zanzibar
H.E. Dr. Hussein Ali Mwinyi, President of Zanzibar and Chairman of Revolutionary Council on 26 October 2022 launched a telecommunication tower in Kisakasaka (Kombeni) Zanzibar, a project that is funded by the Universal Communications Service Access Fund (UCSAF).
"This launch marks an historical occasion as it further supports the development of Zanzibar's communication sector in making telecommunication services available and accessible in connecting every citizen to the rest of the world," said President Mwinyi in his opening speech.
The tower is built by mobile the two mobile companies of Tigo Tanzania and Zantel- Zanzibar (now Tigo after completion of merger) in Magharibi B District in Zanzibar and is expected to further extend telecommunication services in 42 areas in Zanzibar.
"The 42 telecommunication towers were funded by UCSAF costing 6.9 billion Tanzanian Shillings. We are confident that communication services will now be easier, available and accessible throughout the rural and urban areas of Zanzibar," said Madame Justina Mashiba, Chief Executive Officer of UCSAF.
In a separate occasion, President Mwinyi also launched a Social ICT Centre in a Village of Bwefum, another sub-projected worth 147 million Tanzanian shillings funded by the UCSAF. Bwefum Centre is one of the eleven ICT centres built in 11 Districts in Zanzibar; 7 ICT centres are located in Unguja and 4 in Pemba.
Witnessing the two occasions were Eng. Zena Said, Chief Secretary of Zanzibar, Hon. Nape Moses Nnauye (MP), Minister for Information, Communication and Information Technology with his counterpart and hosted Minister Hon. Dr. Khalid Salum Mohammed (MP) of the Ministry of Infrastructure, Communications and Transport in Zanzibar; Hon. Eng. Kundo Andrew Mathew (MP), Deputy Minister for MICIT; Permanent Secretaries from both Ministries Dr. Jim Yonazi (MICIT) and Madame Khadija Khamis Rashid (MICT-Zanzibar); other Government officials and Private Sector.
"Communication services ought to be reachable and accessible to all citizens regardless of their geographical zone. And this assertion is line with our two abled Presidents commitment in ensuring that digital economy is highly achievable for Tanzania," said Hon. Minister Nnauye.
The launching of both projects symbolizes various strategic efforts spearheaded by the Ministry of Information, Communication and Information Technology in ensuring that rural telecommunication projects are generated to improve digital technologies and connectivity particularly in urban and rural areas.