Habari
ZANZIBAR AMPLIFIES ITS BLUE ECONOMY POLICY DURING THE 2022 TAIC
---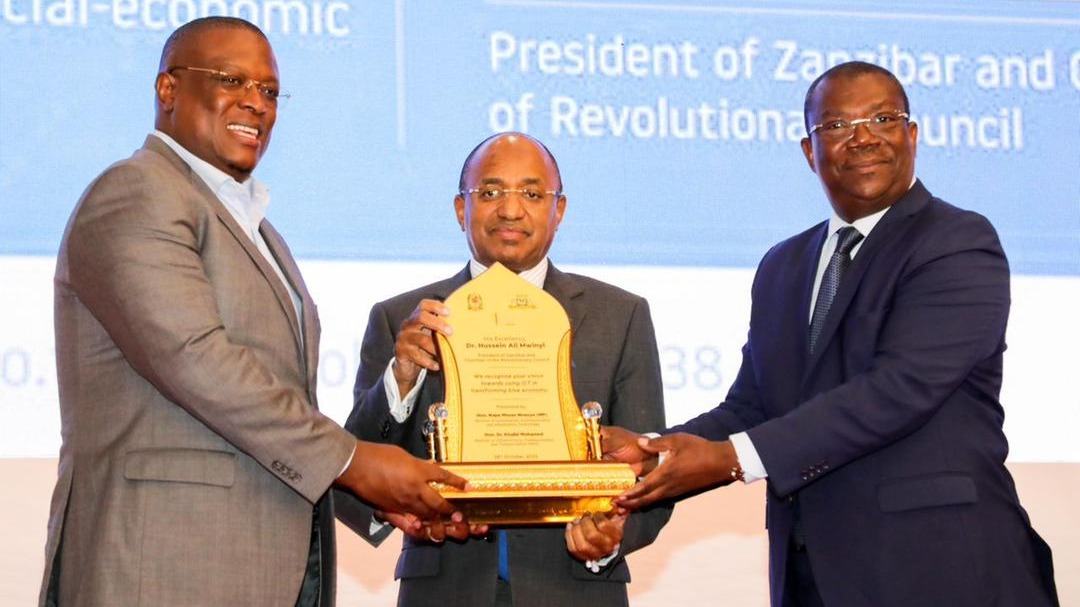 by Tagie Daisy Mwakawago, MICIT, Zanzibar
H.E. Dr. Hussein Ali Mwinyi, President of Zanzibar and Chairman of the Revolutionary Council has officially kick-started the 2022 Tanzania Annual ICT Conference (TAIC) on 26 October 2022 in Zanzibar, which is attended by over 800 participants from around the world.
The three-day conference is organized by the Tanzania ICT Commission in collaboration with the Ministry of Information, Communication and Information Technology and is expected to bring together ICT experts, researchers and policymakers from Government and Private Sector to engage in discussions about the Fourth Industrial Revolution and ICT role in socio-economic development of the country.
The conference which is timely with the country agenda of digital transformation, offers a forum for participants to explore the theme of "Leveraging Digital Transformation in the Blue Economy for Socio-Economic Development" and delve into vibrant discussions that are in line with the digital economy transformation.
During the opening, President Mwinyi said that "sustainable use of lakes and oceans not only strengthens the blue economy policy, but also supports both Governments' transformation for a digital economy."
In his remarks, Hon. Nape Moses Nnauye (MP), Minister for Information, Communication and Information Technology said that Tanzania is now a member of the African Telecommunications Union (ATU) Council as well as a member of the International Telecommunication Union (ITU) Council, which put Tanzania among high ranked countries in ICT initiatives.
Hon. Nape Nnauye also said that the Global Cybersecurity Index Report 2020 (GCI) is said to have placed Tanzania at second place in Africa Continent, while the ITU ranks it at 37 position worldwide.
In his remark, Hon. Dr. Khalid Salum Mohammed (MP), Minister for Infrastructure, Communications and Transport of Zanzibar said that "this is the first time that Zanzibar hosts TAIC annual conference, which brings experts from across the world in discussing issues that are digital and economic driven.
The 6th Tanzania ICT Conference is held every year and brings together ICT experts from the Governments and the private sector around the world.