Habari
TANZANIA HAILED FOR ITS ICT GOVERNANCE FRAMEWORK
---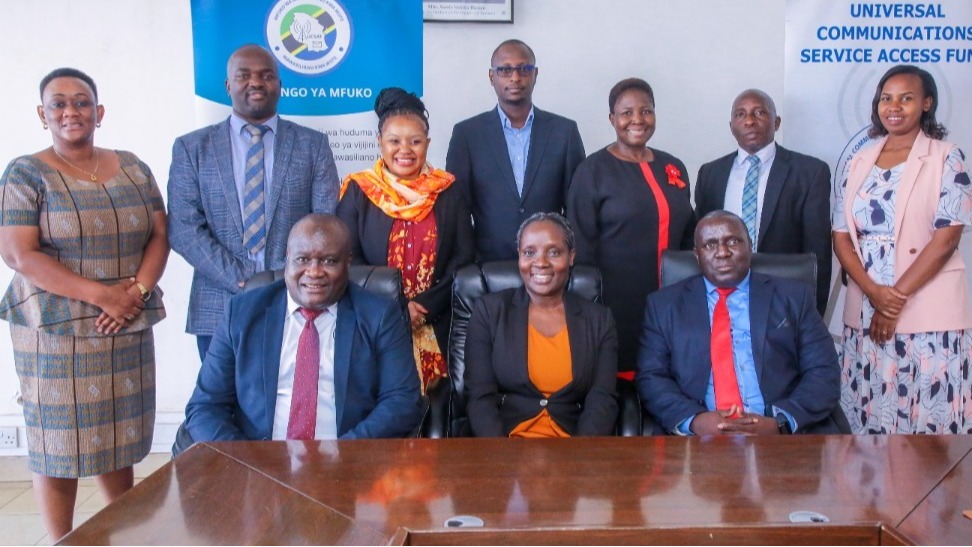 By Tagie Daisy Mwakawago, MICIT
The Ugandan ICT and legal experts hailed Tanzania for its ICT governance framework, rendering it as one of the attractive systems to replica.
That was said during a courtesy visit made by the Ugandan ICT experts in the Ministry of Information, Communication and Information Technology (MICIT) on 28 November 2022 in the Ministry's office located at Moshi Street, Dodoma.
"Our Ugandan Government is currently contemplating on creating an authoritative agency intended to harmonize various ICT institutional bodies in order to improve service delivery and operational directives from the body of the Ministry of Information, Communications Technology and National Guidance," said Ms. Susan M.A. Wegoye, Director of Legal Affairs of the Ugandan Communications Commission (UCC).
The experts said that the purpose of their visit is to engage in a discussion with the sectorial counterpart to exchange knowledge and experience; while garnered best practice in the legal and policy frameworks of telecommunication authority that Uganda Government can possibly adopt.
During the meeting, Ugandan experts were impressed by the Tanzania's harmonization of the laws, regulations and policies; in particular, the postal services and information and ICT sector. In addition, the use of Kiswahili language also attracted them as a mode of communication in Courts and for policy development.
The team also visited the Universal Communications Services Access Fund (UCSAF) office located in the University of Dodoma (UDOM) in Dodoma, to learn more about its functions as one of the institutional bodies under the MICIT; which also is similar to the Uganda Communications Universal Service Access Fund (UCUSAF).
The Ugandan ICT experts were: Ms. Nancy Awori, Principle Officer at the Ministry of Justice and Constitutional Affairs; Mr. Paul Katuramu, External Counsel of UCC; Mr. Karoli Srawqare, External Counsel.
The Ugandan ICT experts are in Tanzania for a working tour led by the Hon. Godfrey Baluku Kabbyanga (MP), Minister for Information, Communications Technology and National Guidance, who was received by Hon. Nape Moses Nnauye (MP), Minister for MICIT in Dar es Salaam on 28 November 2022.